Welcome to Project STARFISH America
The worlds only virtual, integrated , inclusive, workforce development, professional transformational platform for blind, visually impaired, people with disabilities and for people who need a second chance. We teach. We empower. We create internships. We create work experience. We create inclusiveness. We create employable people. We solve unemployment challenges. We are the solution to urban poverty. We create Opportunities! We change lives!
---
Welcome to Project

STARFISH

America :
" An Experiential business learning and Opportunity platform to Learn, Earn, Grow, get relevant Work Experience and become employable "
Millions of emerging businesses fail to generate money , despite having a great product or service. Having a great plan, strategy or product is really not enough ;

they do not get the hands or the resources to generate money

.
On the other hand there are millions of blind unemployed professionals, disabled unemployed professionals, homeless , wounded or disabled veterans etc who have the talent/education, but do not get the opportunity to learn, earn, gather relevant experience and get back to the workforce.
Project Starfish creates a virtual Experiential business learning and Opportunity platform, that transform these people looking for opportunities to learn, earn , grow and gather work experience by becoming smart workers helping emerging businesses grow. Its a model that creates business impact and social impact. It changes lives, brings hope to those who need opportunity and augments the economy by creating new jobs and keeping the jobs in the country.
---
Project Starfish: Who benefit?
Blind/ V.I.
This is a place where you can create an impact! You do not need to travel. As long you have a Phone, a Computer, Internet and you are willing to learn, this is the right place for you. Click here or on the image to learn more.
For Veterans:
Click here for details or Click on the image
If you are Veteran, wounded, disabled, homeless, Transitioning from civilian life… this is the place. Learn, Earn, get your Economic independence back.
For Students :
Ever heard of the biggest Catch 22  "Can't get a job because of no experience, and with no experience can't get a job"
To know more about this Experienceship – click here
Single Moms
Single Moms, if you want to get back to the workforce and be independent, this is the place. You are homeless, no income, on disability – All you need is a Phone/Internet and a Computer.
Project Starfish : IMPACT
We create three kinds of Impact. We are perhaps the few business models that create Business and Social Impact together
Economic Impact
We  create new Jobs! We create a Workforce to help emerging Businesses grow by providing them with a trained, skilled and managed workforce! We create entrepreneurs who have contemporary skills.
Social Impact
We Create Social Impact. We empower the disabled/ Blind/ Vets/Students/ Single Moms . We create opportunity for them, we create Economic independence and  bring Hope in their lives!
Empathy
We help bring Leaders of today to experience how the Blind/ Disabled etc can do the same work as they do, but differently. That is true Empathy, so people are aware and are truly humbled at the way they create impact if given an opportunity. The world really needs the "Human Spirit" in people to shed aside differences and work with each other.
Project Starfish : A little more detail!
What do we do? How do we do? Why do we do it?
 Problem:
Millions of blind / disabled / veterans / homeless do NOT have employment or a source of income except perhaps social security!
A detailed root cause analysis shows despite talent and ability, they lack contemporary skills, they do not get the opportunity to learn, experience real work, augment professional work experience and earn an income by creating business impact because the only way people can do so is by getting a job. Ever heard of the problem " I don't have a job because I don't have experience, and because I don't have the experience, I can't get a job". Its the biggest Catch 22 in society, today! 
Truthfully, an experiential platform to empower, learn, experience, network, engage and gather work experience is absent, globally!
Solution: 
The solution is Project Starfish! We find those people who are ambitious, willing to learn, interested in getting employed and have the passion to get back to the workforce and realize their dreams of being employed, live a life of dignity, contribute like any other person in society and create economic independence.
We have an " experiential training in a box " that ramps those people to understand businesses, ramp up their skills into contemporary nature, network with businesses and contribute to helping businesses grow and earn an income. People experience real work, and get paid by customers directly, build their resume and move on to full time jobs when the opportunity arises. The platform is virtual and can scale to cities, states, countries and continents. 
Project Starfish is perhaps the only Global experiential learning platform in the whole world that creates business impact and social impact at the same time, thus quite sustainable. We really create true impact, globally!
Our success so far has been quite stunning. We create the right opportunity for ambitious and talented blind professionals/ Veterans and even students who want to prove themselves , experience real work, apply their skills and move a step towards becoming employable. We have created an income for over 34 professionals, Trained over 50 professionals in 5 Countries, worked with over 40 businesses many International , Some statistics are here!
Businesses working month on month

80%

Employment for the Blind

81%

Satisfaction rating

85%

International Business

22%

Number of People Trained against total joined

80%%

Retention

90%%

Spread among States of USA

50%%
If you are blind/visually impaired/ Disabled/ veterans / students etc, unemployed, ambitious, open to learn, be teachable and ready to invest time to Learn, Earn, Grow and be Teachable , feel free to reach out to us. Alternatively email : subs@pstarfish.org ; or call USA # 508.395.6379 
---
Volunteer with us! Its intellectual in nature, and its virtual. With respect we decline any financial charity/handout/financial support. Please donate your skills for 60 mins, share and inspire.
---
Want us to speak about the social change and Business impact we are creating? We do that quite regularly. Or email us : subs@pstarfish.org or call USA# 508.395.6379
---
---
Please use the Contact Form below to send us a message.
Note: If you  want , you can also send an email to subs@pstarfish.org
Phone number to call : USA: 508.395.6379
Contact us for Training/Feedback/Media Enquiry or email us at subs@pstarfish.org
---
Client: Harvard Innovation Lab : Experfy
Client : Harvard Innovation Lab , startup Experfy. Experfy plans to become a huge Big Data/Analytics marketplace. We work on Business research, Media, Contact mining and Social media data mining.
Read More
Client: Project RAY : Israel
Client : Project RAY from Israel has launched one of the best cellphones for the blind and Visually impaired. Project Starfish members work with them on Sales, Customer service, Marketing, Alliances.
Read More
Client: Reliable IT
We have been working with Reliable -IT for 7 months, on Research and content writing. They have been one of our first clients who provided us an opportunity to test the waters. Huge thanks to Kevin Willet of Friends of Kevin and his brother Bill Willet. They provided the opportunity to start the ball rolling.
Read More
Client: XDuce Corporation
Client: Xduce Corporation , based out of NJ. Our members are working on Recruitment Research, Customer Service and Educational sales. Jay Dave, who owns the company has also been kind enough to support us financially when we started. He has always been our proponent.
Read More
Client: Our Mama Rocks from Denmark
Diana , CEO of Our Mama's Rock tested out her pilot by marketing her business in the USA from Denmark. Being virtual creates the ability to breakdown borders and actually help market products and services anywhere. Project Starfish intends to be the business development organization for businesses to do so.
Read More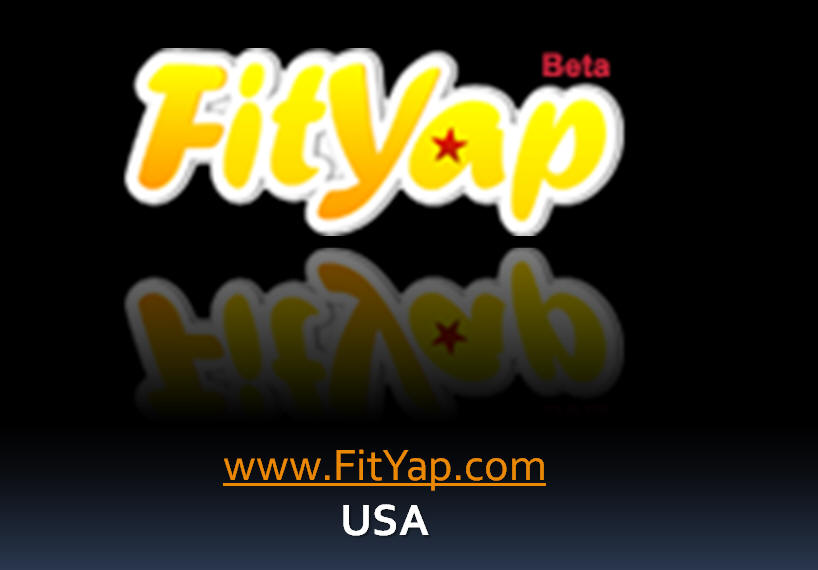 Client: FitYap.com
Client: Fityap.com , we worked on Customer research and Customer service.
Client:Ubersimple
Client: Ubersimple is a an mobile app developer that is revolutionizing the way people network in the arena of real estate. we did content writing, customer service and Business research
Client: Voicee from Israel
Client : Voicee, based out of Israel is revolutionizing the way speech is processed. We worked on Content writing, and now will be working on other functions.
Client: BPI Strategy
Client : BPI Strategy is one of our Management Consulting clients. We work with them in the field of Business Analysis, which is of highly intellectual nature.