PROJECT STARFISH
SUSTAINABLE DISRUPTIVE INTERNSHIP & WORKFORCE DEVELOPMENT PLATFORM SOLVING GLOBAL UNEMPLOYMENT, POVERTY & SOCIAL CHALLENGES BY CREATING BUSINESS VALUE & WORK OPPORTUNITIES & TRANSFORMING LIVES

WE LAUNCH & RE-LAUNCH THE LIVES/CAREERS OF PROFESSIONALS WITH DISABILITIES, CANCER PATIENTS/SURVIVORS, VETERANS, YOUTH, STUDENTS, WOMEN, LGBT OR ANYONE LOOKING FOR MEANINGFUL OPPORTUNITIES BY CREATING NEW SKILLS, CONTEMPORARY WORK EXPERIENCE & BUSINESS INCLUSION & TEAMWORK.

THE RULES OF THE GAME HAVE CHANGED TO GET INTO TOP SCHOOLS. THEY DON'T WANT STUDENTS WHO CHURN OUT TOP GRADES. THEY WANT THE NEXT NOBEL LAUREATE, THE NEXT MARK ZUCKERBERG, THE NEXT AMARTYA SEN, THE NEXT U.S. SENATOR ETC. STUDENTS NEED TO SHOW THEIR LEADERSHIP BY SOLVING PROBLEMS. WE WILL SHOW YOU HOW!

---

***HOW WE SOLVE UNEMPLOYMENT CHALLENGES***
OVER 26 MILLION SMALL BUSINESSES IN THE U.S.A. NEED PART-TIME RESOURCES TO EXECUTE BETTER. WE TRANSFORM & EMPOWER THE UNEMPLOYED GAIN NEW SKILLS, WORK EXPERIENCE AND DRIVE INCLUSION BY BECOMING VIRTUAL/REMOTE KNOWLEDGE WORKERS FOR SMALL BUSINESSES. WE CAN CHANGE A MILLION LIVES & GROW MILLIONS OF BUSINESSES
***WE NEED A NEW MODEL TO SOLVE PROBLEMS; WE ARE A NON-TRADITIONAL ONE (AND DISRUPTIVE)***
AN "ASSET BASED COMMUNITY MODEL" THAT IS SUSTAINABLE, REPEATABLE & SCALABLE : BEYOND COUNTRY, RACE, RELIGION, GENDER, DISABILITY & MIS-PERCEPTION. A MODEL BASED ON "TEACHING HOW TO FISH, INSTEAD OF JUST FEEDING FISH", BUILDING VALUE BASED ECOSYSTEMS THRIVING WITH OPPORTUNITIES
---

WHOEVER & WHEREVER YOU ARE, IF YOU ARE SERIOUS, PASSIONATE & DETERMINED ABOUT GETTING BACK TO WORK – YOU CAN LEARN, EARN, BE EMPOWERED, THRIVE & BOUNCE BACK
APPLY FOR ASSESSMENT AND INTERNSHIP THROUGH THE BELOW LINKS: A MUST
CONTACT US : ( SUGGESTIONS WELCOME AS WELL)
TESTIMONIALS OF TRANSFORMATION : BOUNCING BACK TO THE WORKFORCE INTO CONTEMPORARY WORK AFTER 15 YEARS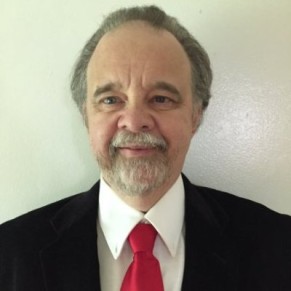 Testimonial : Ben Partain
"Project STARFISH has enriched my life by helping me stay motivated.I care deeply about the cause of blindness and the project reminds me of my commitment every single day. The project has created opportunities for whomever wants to work hard, advocate for themselves and more importantly others in the group.
I came here hopeful but not fulfilled. I wanted to gain the skills to help support my family but was lacking raw inspiration. I was cynical and skeptical but willing to give things a try, Subhashish said it would be intellectually grueling, that wasn't near enough to describe what I experienced. The training led to opportunities for a contemporary job. I have been searching for one over a decade!"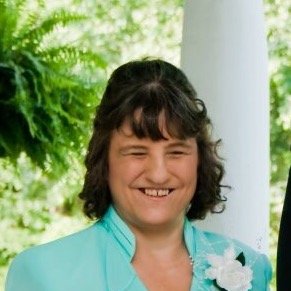 Testimonial : Rhonda Partain
I am a person who happens to be blind. I have always had the desire to work. I have interviewed for many jobs only to have them fall through because of lack of accessibility. I heard a podcast about a new organization that was seeking to provide blind and visually impaired people what they needed most, experience and opportunity. I have a positive attitude and believe I could be able to contribute in a job somewhere if only someone would take a chance and get to know me. I began taking the training at Project Starfish. I learned how to network with small businesses and startups. I learned to communicate with them as this is a 100% inclusive environment. My confidence and opportunity landed me employment with an IT company for servicing customers.
CONTACT US : IF YOU ARE DETERMINED TO WORK
---

ARE YOU PREPARED? OVER 10,000 JOBS FOR PROFESSIONALS WITH DISABILITIES, VETERANS & FOR PEOPLE OF DIVERSITY WILL BE CREATED IN THE NEXT 3 YEARS. DO YOU HAVE THE CONTEMPORARY SKILLS, WORK EXPERIENCE AND BUSINESS INCLUSION?

GO THROUGH THE RESOURCES HERE
---
COMPANIES DON'T WANT TO HIRE ME IS A MYTH
WHERE ARE THE NEW JOBS FOR THOSE OUT OF THE WORKFORCE?
HOW PROJECT STARFISH PREPARES YOU TO GET A JOB!
CONTACT US : WE ARE ALWAYS HAPPY TO HEAR FROM YOU
SUCCESS STORIES, PROJECTS AND COMPANIES WE WORKED WITH
---
TOMORROW IS A BRIGHTER DAY, BUT ARE YOU PREPARED?
---

UNEMPLOYED? RE-LAUNCHING YOUR CAREER? GOT A CAREER GAP? LOOKING TO REBOUND? NEED NEW SKILLS, NEED NEW WORK-EX, NEED NEW CONFIDENCE, LOW SELF ESTEEM OR SHY? NEED A SUPPORTING TEAM? NEED RAW INSPIRATION? WE BRING IN PEOPLE LIKE YOU, WITH NO JUDGEMENT, NEITHER DOES THE REST OF THE TEAM! WE JUST TRANSFORM YOU.

BUT FIRST – WHY INTERNSHIP? GO THROUGH THE VIDEO, QUITE INSPIRING, FROM A TED X SPEAKER!
---
NEWS & HOW WE ARE CHANGING UNEMPLOYMENT GLOBALLY
EMPLOYMENT SEMINAR WITH BOOZ ALLEN HAMILTON
WORKING WITH HARVARD INNOVATION LAB STARTUPS
PROJECT STARFISH NOW AN MIT STARTUP EXCHANGE ORGANIZATION
WE WANT TO BUILD A GLOBAL ACCESS TECH INCUBATOR WITH PRODUCT INNOVATION
---

HOW DO WE SOLVE GLOBAL UNEMPLOYMENT CHALLENGES FOR PROFESSIONALS W/DISABILITIES, VETERANS, STUDENTS ETC?
STARTUPS AND EMERGING BUSINESSES AROUND THE WORLD ARE STRUGGLING TO SURVIVE. THEY NEED A LOT OF RESOURCES TO EXECUTE COMMON TASKS, BUT HARDLY GET ANY. UNEMPLOYMENT PROFESSIONALS W/DISABILITIES, VETERANS ETC HAVE TALENT, BUT NEED OPPORTUNITIES. PROJECT STARFISH CREATES SYMBIOSIS BETWEEN BOTH SIDES, SOLVING UNEMPLOYMENT CHALLENGES AND GROWING BUSINESSES.
WE ARE A NON TRADITIONAL, VISIONARY MODEL. WE CREATE ECOSYSTEMS: WHERE BUSINESS VALUE CREATES SOCIAL VALUE
---
THE PICTURE BELOW SHOWS OUR MODEL. YES IT IS COMPLEX. ECOSYSTEMS ARE COMPLEX. BUT WE PRODUCE CONTEMPORARY SOLUTIONS. IT IS NEEDED; LIVES MATTER.
---

AS A WORKFORCE DEVELOPMENT COMPANY, WE ARE TIGHTLY ALIGNED WITH THE INDUSTRY (JOBS), BUILD CONTEMPORARY KNOWLEDGE AND DEVELOP CONTEMPORARY SKILLS / WORK EXPERIENCE. OUR STRATEGY IS BELOW
---
WHERE IS THE INDUSTRY OPPORTUNITY FOR DIVERSITY EMPLOYMENT
HOW WE BUILD CONTEMPORARY KNOWLEDGE FOR UNEMPLOYED PROFESSIONALS
HOW WE BUILD CONTEMPORARY BUSINESS SKILLS & INDUSTRY ALIGNED WORK EXPERIENCE
---

WE HAVE TRANSFORMED THE LIVES OF HUNDREDS OF PROFESSIONALS WORLDWIDE, WHO NEVER HAD EMPLOYMENT FOR DECADES – THE MODEL WORKS, SCALES GLOBALLY AND CREATES EQUAL EMPLOYMENT (NEVER SEEN BEFORE)
TRANSFORMATION: PROFILES OF SUCCESSFUL TRAINEE'S
---
---
APPLY FOR INTERNSHIPS AND ASSESSMENTS
NOTE: YOU WILL BE TAKEN TO THE ASSESSMENT FOR EACH CATEGORY. NOTE: THIS IS A LEADERSHIP PROGRAM THAT GROWS AS YOU GROW. YOU DON'T NEED TO FEAR OR DOUBT YOURSELF. WE HIRE PEOPLE WITH GREAT CHARACTER; YOU CAN LEARN SKILLS HERE. IT IS FUN!
CONTACT US : HAPPY TO HEAR FROM YOU
---

OUR TRAINEES HAVE WORKED WITH TOPMOST STARTUPS, INTERNATIONAL COMPANIES, CREATED BUSINESS VALUE, HELPED THEM GROW, EXPERIENCED REAL WORK, REAL MONEY, REAL EQUAL EMPLOYMENT AND ARE WORKPLACE READY
LIVE PROJECTS AND INTERNSHIP HAPPENED HERE (WE ARE CHANGING THE GAME)
---
---

THE TEAM THAT MAKE IT HAPPEN ( HELPING PROFESSIONALS WITH DISABILITIES GROW )
THIS TEAM TOILS HARD EVERYDAY TO CREATE EQUAL EMPLOYMENT FOR OTHERS (THEY ARE ALL VISUALLY IMPAIRED AS WELL) : DISABILITY IS NO BARRIER
---
NEXT STEP FOR JOB SEEKERS:
1. GO TO WWW.PSTARFISH.ORG/FORJOBSEEKERS ; THEN PLEASE GO THROUGH THE 4 VIDEOS + 2 AUDIO'S. THIS WILL HELP YOU UNDERSTAND OUR ENTIRE MODEL AND HOW WE CREATE SUCCESS.
2. IF YOU HAVE QUERIES , PLEASE CALL +1 781 262 0520
3. WANT TO SEND YOUR RESUME? SURE, EMAIL IT TO HR@PSTARFISH.ORG ; ADDRESS IT TO NASREEN BHUTTA
4. WANT TO ASSESS AND APPLY TO OUR PROGRAM? BROWSE UP AND GO TO THE LINKS FOR ASSESSMENT
RESOURCE VIDEOS : INTERNSHIP SEEKERS, PLEASE CHECK THEM OUT
WATCH A VIDEO: WHAT IS PROJECT STARFISH & WHY IS THERE SO MUCH UNEMPLOYMENT
WATCH A VIDEO: SUCCESS STORIES
OUR MISSION: RELENTLESS AND PASSIONATE PURSUIT TO EMPOWER, EDUCATE, DRIVE INCLUSION & CREATE CONTEMPORARY OPPORTUNITIES TO MILLIONS OF PEOPLE GLOBALLY USING ASSET BASED, INTERNSHIP BASED ECOSYSTEMS – TO SOLVE GLOBAL SOCIAL CHALLENGES.
WE WANT TO BE THE BIGGEST PROFESSIONAL TRANSFORMATIONAL MOVEMENT AFFECTING MILLIONS OF PEOPLE GLOBALLY, CREATING EMPLOYMENT AND PULLING PEOPLE OUT OF POVERTY
WE CREATE STRONG ASSET BASED SUSTAINABLE ECOSYSTEMS THAT CREATE A STRONGER ECONOMY, REPEATABLE INDUSTRY ALIGNED OPPORTUNITIES FOR MILLIONS
TO SOLVE BIG PROBLEMS, WE NEED TO DEMOCRATIZE PARTICIPATION; WE BUILD EMPATHY INSTEAD OF SYMPATHY BY USING KNOWLEDGE/INCLUSION AS CURRENCY
OUR VISION : MAKING THE IMPOSSIBLE, POSSIBLE!
OUR VISION IS A CONNECTED ECOSYSTEM THAT CREATES BUSINESS VALUE & OPPORTUNITIES TO SOLVE SOCIAL PROBLEMS. IMPACT IS OUTLINED AS FOLLOWS:

IMPACT OF THE VISION
1. THERE IS NO PLATFORM WHERE ANYONE UNEMPLOYED CAN RE-SKILL THEMSELVES, GET KNOWLEDGE BASED WORK EXPERIENCE, CREATE OPPORTUNITIES AND GET ACCESS TO MEANINGFUL WORK – THIS IS THE PLATFORM

2. THERE IS NO OPPORTUNITY SPRINGBOARD FOR ANYONE, ANYWHERE TO REBOUND – THIS IS THE PLATFORM

3. THERE IS SCALABLE PLATFORM TO EMPOWER MINORITIES, THE DISENFRANCHISED AND THE ONES WITH TRAUMA TO GET ACCESS TO KNOWLEDGE & PEOPLE. OUR 60 MINUTE 2 IMPACT IS THE ONLY ONE TILL DATE TO DO SO ( WWW.60MINUTE.ORG) – THIS IS THE PLATFORM.

4. THERE IS NO PLATFORM TO HELP SMALL BUSINESSES GLOBALLY, WHO HAVE THE POTENTIAL TO CREATE MILLIONS OF OPPORTUNITIES AND JOBS – THIS IS THE PLATFORM.

5. THERE IS NO PLATFORM THAT DRIVES ASSET BASED COMMUNITIES AND INCLUSION. INCLUSION IS TALKED ABOUT, LITTLE UNDERSTOOD AND FEW DRIVE ALL PARTIES TOGETHER. IT IS ACTION. – THIS IS THE PLATFORM.

6. TO SOLVE A BIG PROBLEM, ONE HAS TO SOLVE IT BY DEMOCRATIZING IMPACT WHERE EVERYONE CONTRIBUTES A LITTLE BIT, YET THE WHOLE IS GREATER THAN THE SUM OF THE PARTS – THIS IS THE PLATFORM.
WE WILL TRANSFORM THE LIVES OF MILLIONS OF PEOPLE BY CONNECTING AND CO-EXISTING WITH WHAT HAS ALREADY BEEN ACHIEVED BY OTHERS SO FAR, BY ADDING THAT ONE LAST PUSH (THE GLUE THAT BINDS). A MASSIVE ECOSYSTEM, SUSTAINABLE, REPEATABLE, INCLUSIVE, BUSINESS VALUE OPPORTUNITY BASED SOLVING SOCIAL ISSUES.

THANK YOU FOR BROWSING THE BIGGEST SOCIAL MODEL OF THE CENTURY; ENJOY THE QUOTES BELOW. FEEL FREE TO BROWSE THE JOB SEEKER PIECE ( WWW.PSTARFISH.ORG/FORJOBSEEKERS ). GOOD LUCK!
ABILITY IS NOTHING, WITHOUT OPPORTUNITY ~ NAPOLEON BONAPARTE
NOTHING IN THIS WORLD IS IMPOSSIBLE – FOR THE DREAM OF YESTERDAY, IS THE HOPE OF TODAY & THE REALITY OF TOMORROW ~ R H GODDARD
FIRST THEY LAUGH AT YOU; THEN THEY IGNORE YOU ; THEN THEY FIGHT YOU, AND THEN YOU WIN ~ GANDHI
---
Please use the Contact Form below to send us a message.
Note: If you  want , you can also send an email to subs@pstarfish.org
Phone number to call : USA: 508.395.6379
Contact us for Training/Feedback/Media Enquiry or email us at subs@pstarfish.org
---