WE FOLLOW A STEPPED PROCESS. USING TRIAL AND ERROR WE HAVE DISCOVERED WHAT WORKS
FIRST OF ALL WE DISCOVERED – SMALL BUSINESSES AROUND THE GLOBE NEED ACCESS TO SHORT TERM HUMAN CAPITAL TO ACCELERATE THEIR BUSINESS DEVELOPMENT EFFORTS. THE DEMAND IS REAL; IT EXISTS. IMAGINE DOING BUSINESS RESEARCH FOR AN OWNER, OR DOING SHORT TERM SALES, OR SOCIAL MEDIA PROMOTION. THESE JOBS EXIST. WHAT DOES NOT EXIST IS AN ON-DEMAND POOL OF PEOPLE WHO CAN EXECUTE THESE SIMPLE TASKS IN A COORDINATED MANNER FOR A SHORT SPAN

!
ONCE ONE IS AWARE OF THE DEMAND, THE NEED IS TO CREATE THE SUPPLY. THAT IS EXACTLY WHAT PROJECT STARFISH DOES. IT FINDS TALENTED PEOPLE WHO ARE UNEMPLOYED, ASSESSES THEM THOROUGHLY FOR THEIR STRENGTHS AND CHARACTER AND STARTS TRAINING THEM ON THE THINGS THEY CAN DO BEST. WE ARE VERY GOOD AT ASSESSING WHAT ONE CAN DO BEST; WE SIMPLY TEACH AND ALIGN THEM WITH THE NEEDS IN THE INDUSTRY.
TRAINEES UNDERGO A THOROUGH TRAINING – BASED ON BUSINESS SIMULATION, WORKPLACE SIMULATION USING GAMIFICATION. BASICALLY WE CREATE REAL LIFE SCENARIOS, WHICH MIMIC REALITY AND THE TRAINEE NEEDS TO GET FROM ONE STEP TO THE OTHER TO ACHIEVE THE OUTCOMES. THIS DEVELOPS SKILLS AND POST THAT THEY ARE WORKFORCE READY TO WORK WITH SMALL BUSINESSES PART-TIME FOR A SMALL FEE ON A PROJECT. THIS WAY, THEY BUILD SKILLS, WORK EX AND BUSINESS NETWORKS .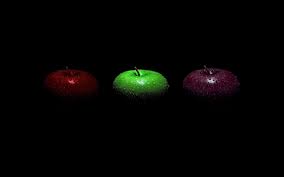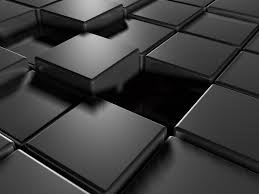 WE KEEP REPEATING THIS TRAINING PROCESS. THE WHOLE PIECE CREATES VALUE FOR EACH AND EVERY STAKEHOLDER. THEM MORE THE BUSINESS SIMULATIONS, MORE EXPERIENCE THE TRAINEE DEVELOPS. THE MODEL WORKS FOR ANYONE. WE BELIEVE THIS IS THE NEW MODEL OF RAPID DEPLOYMENT OF ON DEMAND WORKFORCE OF THE FUTURE..
IF YOU OR ANYONE YOU KNOW IS LOOKING FOR EMPLOYMENT AND CANNOT FIND IT – PLEASE SEND US YOUR RESUME TO THE EMAIL

star@projectstarfishusa.org
Please Contacts us or email resume to email star@projectstarfishusa.org